Cork Womens and Schoolgirl Soccer League

Cork Womens and Schoolgirl Soccer League
Cork Women's & Schoolgirls Soccer League
News Report
UNDER 12 & UNDER 16 CUPS
01/12/12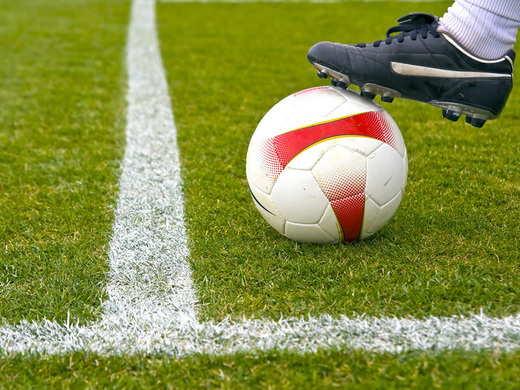 It was a break from League action this weekend as the Under 12 and Under 16 Cup Competitions kicked off.
In the Joma Under 12 Kay McGrath Cup, Group 1 leaders Carrigaline United were 3 - 0 winners over a young Riverstown FC side. Katie Maher (2) and Kate O'Brien were the goal scorers, while the winners had top performances from Kelly Walsh and Grainne McGuinnness.

There is no stopping Lakewood Athletic's Under 12's this season as they bagged another victory, this time a 6 - 0 win over Richmond. Jessica Sheahan with 3, Niamh O'Donoghue with 2 and Eabha O'Mahony made up the scorers while Ally Hurely, Amy Lynch and Claire Nevin all played well. Best for Richmond were Brid Holmes, Caoileann Nic Abhairde and Alice O'Farrell.

It was a very tight encounter at O'Shea Park in Blarney, where visitors Crosshaven just edged through to the next round on a 0 - 1 scoreline, the goal coming from Katie Long in the second half. Best for Blarney were Amy Corkery, Katie Buckley and Abby O'Sullivan while the winners had great games from Tiphanie Ruellan, Georgia O'Kelly and Cliona Wrenne.


In the Under 16 Evening Echo Cup, Douglas Hall and Wilton United played out a thriller at Moneygourney, with the home side edging through on a 4 - 3 scoreline.

In the all Division 1 tie, Crosshaven were 4 - 2 winners over Youghal United after the sides were 2 - 2 at the break. Tara O'Keeffe and Rebecca Fitzpatrick were the Crosser goal scorers in the first half. Second half goals from Anna Rearden and Haley Fitzgerald were the difference in the end. Best for the winners were Amy Wrenn, Eva O'Callaghan and Sinead Harrington.

St.Marys and Glounthaune United share second spot in the Premier Division so this tie was always going to be a close affair, and sure enough, it took a Bridgette O'Donoghue second half goal to put the Kilcully side through to the next round. Shannon Carson, Katie Crowley, Chloe O'Donovan and Amanda O'Leary all played well for the winners. Glounthaune's back four of Niamh Smiddy, Chloe Aherne, Amy O'Reilly and Marie Connolly were superb along with midfielder Emer Gilroy.

Although they have yet to get their first Premier League points, Midleton proved too strong for a very young Riverstown FC side at Glanmire Community Pitch. Taylor Kruschell was the main difference between the sides as she carved out a number of fine individual goals for herself and Riverstown had no answer to her powering runs from midfield. Jenna Stacey put in a good performance in goals for the losers as did Jessica Mehmet and Aoife O'Brien in midfield.
Follow the league to get the latest news and results straight to your email